Brad Paisley and Alabama Perform On Good Morning America
This morning Brad Paisley was special guest on ABC's Good Morning America in support of his just released album THIS IS COUNTRY MUSIC. After an interview with GMA co-anchor Robin Roberts, Paisley along with supergroup Alabama, performed their #1 Billboard smash hit, "Old Alabama."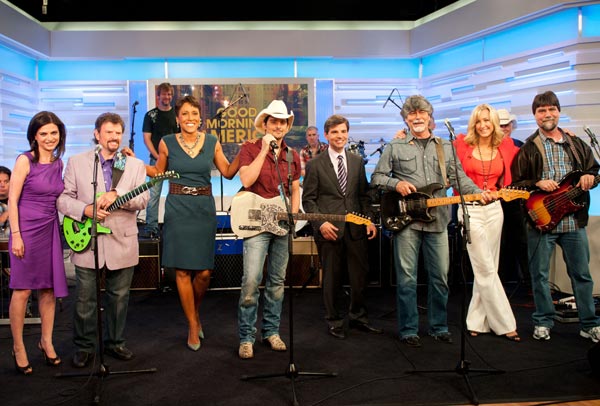 To view the performance go to: http://abcnews.go.com/GMA/
Photo By: Ben Enos
(l-r): Brianna Golodryga, GMA Weekend Anchor; Jeff Cook, Alabama; Robin Roberts GMA co-anchor; Paisley, George Stephanopoulos, GMA co-anchor; Randy Owen, Alabama; Lara Spencer, GMA lifestyle anchor; Teddy Gentry, Alabama.